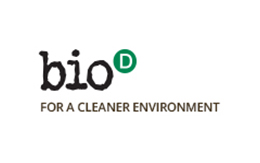 Bio-D is committed to making cleaning products that don't cost the earth, and helping consumers contribute to a healthier, more sustainable planet.
For more than 25 years, Bio-D have been creating household products that are natural, effective and kinder to the environment with ingredients that are naturally derived or plant-based.
All Bio-D products are approved by Cruelty Free International and the Vegan Society. The unfragranced laundry products are Allergy UK certified and all of the packaging is made from recycled materials and is recyclable.
The product range is 100% hypoallergenic – Allergies are on the increase – eczema, asthma and rhinitis have tripled in recent years. Customers often tell that Bio-D products are the only ones they can use that don't exacerbate their allergy symptoms.
Products from the Brand
Household