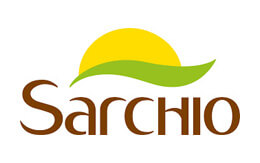 Sarchio is an Italian company that produces and sells organic and gluten-free food products.
Their strength lies in their ability to offer high quality foods made in Italy, using only organic raw materials that are grown mainly in Italy and are selected with care.
Sarchio's story began in 1982 when they launched a brand of products that were good for you, good for the environment, and tasted great.
Their range of natural, traditionally-made foods was inspired by what people used to eat in the olden days, so no chemical additives, food colourings or preservatives.
Products from the Brand
All products

Uncategorized

Cereals

Cooking & Baking

Seasoning

Snacking