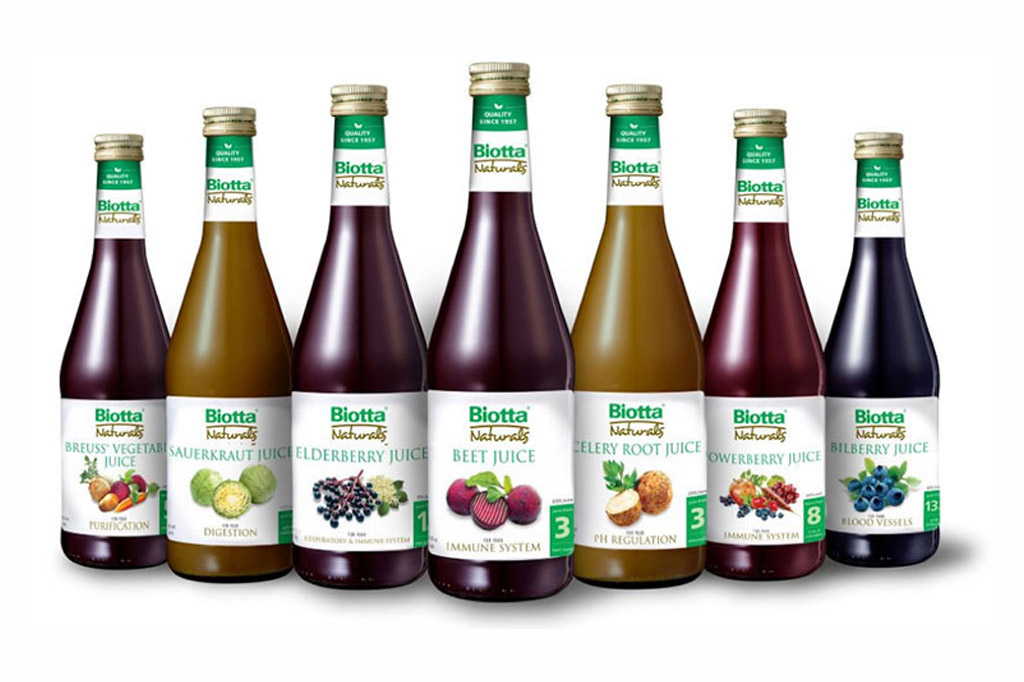 Two men – one vision. The story begins in 1961, but it actually goes back much further than that. In 1961, Dr. Hugo Brandenberger takes over Swiss Gemusebau AG in Tagerwilen, which will be registered as Biotta AG that same year. The business, already in existence since 1931, has been producing fruit and vegetable juices organically since 1957.

From the beginning, Brandenberger has been a firm believer in the organic cultivation of fruits and vegetables, in a time long before today's "bio" trend. The visionary is an advocate of environmentally friendly fertilization and consistently utilizes organic methods of pest control. He summarizes his views briefly and succinctly in a speech in 1977 by saying, "You can always find a way to get by without poisons, if you really want to." Healthy soil, healthy fruit and vegetables for healthier people is Brandenberger's maxim. Time will prove that he is not alone in this thinking.
At this same time in Austria, a naturopath named Rudolph Breuss is investigating the health benefits and healing powers of vegetables. What links him to Dr. Hugo Brandenberger is a strong determination, "To promote good health and vitality," as the Biotta visionary expresses in 1985. Breuss has developed a special vegetable juice blend of beet, carrot, celery root, radish and potato juices that he uses as part of his natural treatment for cancer patients.
With this composition, Breuss has succeeded in creating a unique, especially balanced, health-enriching mixture that is ideal for juice fasts. Beets are regarded because they contain large amounts of betacyans that strengthen the body's natural immune system and help maintain cell function. Carrots contain a wealth of natural beta carotene (pro-vitamin A). Celeriac is rich in essential oils and potassium, both of which have regulating effects on the body's pH levels. Breuss Juice is rounded off with potato juice, which contains not only essential carbohydrates, but also nutritious protein.
This versatile vegetable also contains phyto nutrients, which are important for daily well-being. And not to be forgotten, radishes, which are packed full of vitamin C, potassium, sodium and magnesium.
A consensus is quickly reached between these two forerunners to bring the naturopath's recipe and Biotta together. An abundance of correspondence between the two men shows evidence of a cooperative working relationship based on trust and friendship. In 1978, both parties reach an agreement, in which Biotta receives the exclusive rights to produce and market the now famous juice under the name "Breuss."
An interesting fact – To pasteurize this juice, Biotta uses the natural process of lactic acid fermentation. This method not only pasteurizes the juice, but also retains the natural aroma, while at the same time enhancing it with mineral salts and trace elements.
This gentle method of pasteurization enables the juices to retain their nutrients, while increasing their shelf life. Even Rudolph Breuss, who saw the Biotta juices as excellent alternatives to fresh-pressed, was in favor of this method.
Biotta still produces Breuss Juice according to Rudolph Breuss' original recipe, using freshly harvested vegetables. What began as two friends' vision has become a cherished tradition for countless followers the world over.